"Spirit Of 19" Carries Taravella To Regional Quarterfinal Win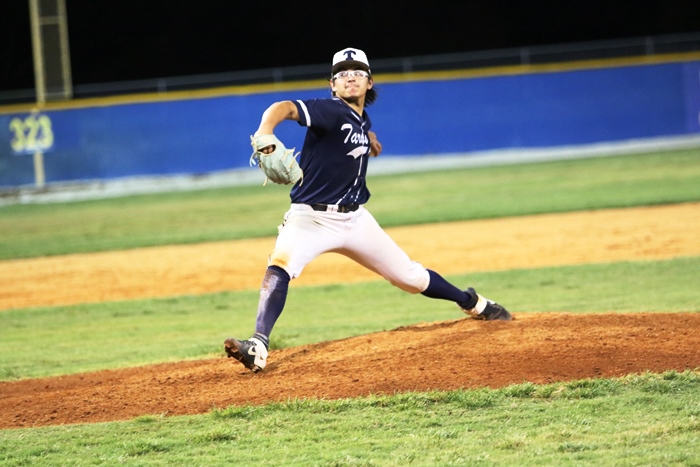 This has been a season like no other for the Taravella Trojans. Coming off a 2020 in which the majority of the season was lost to COVID 19, the Trojans came into 2021 having been hit harder than most high school programs, as they lost their longtime Athletic Director, Jason Stein, to the virus over the summer.
That loss has fueled one of the most successful seasons in recent Trojans history, and on Friday night, the magic continued with a 1-0 regional quarterfinal win over Hialeah Gardens.
Taravella received another in what is becoming a long line of brilliant performances from their ace, Chris Scinta. And while Scinta was unhittable on the mound, he made it clear where the Trojans are getting their mojo from.
"It is just the spirit of 19 (the number that Stein wore as a coach for the Trojans)," said Scinta. "We have had a tough season with dealing with his loss, and then almost getting shut down a couple times due to COVID. So when we are on the field, we just focus on the outcome we want, and that is to win a state title."
If Scinta keeps throwing like he has recently, that dream of a state title could become much more reality. The junior went six innings against the Gladiators, striking out 10, while holding Hialeah Gardens hitless.
"This game was simple tonight, it was Chris Scinta and the defense," said Trojans Manager Joe Giummule. "He has been outstanding the last few times out, and when he pitches like that, we are going to be real tough to score runs on."
Over his last three starts, Scinta has gone 15.1 innings, and given up three hits. Over that period, he has 28 strikeouts, and has not allowed a run.
"I just want to come out and attack," said the junior. "Attack the strike zone. Be aggressive and work all my different pitches for strikes."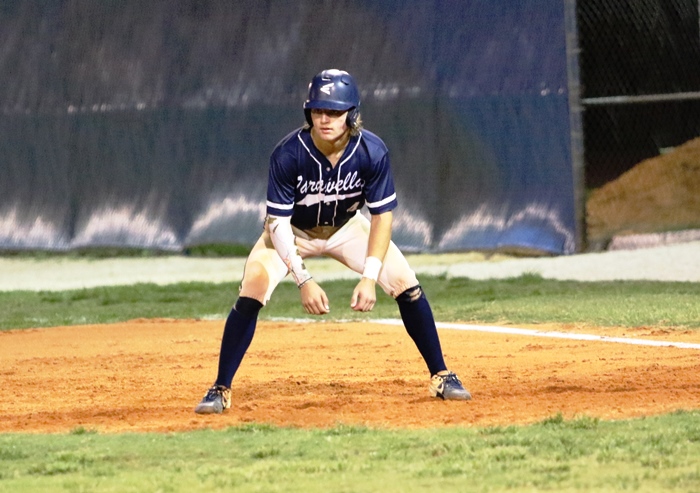 When asked if his teams lack of offense helps him stay focused, Scinta understood that more offense was needed.
"I am always focused when I go out on the mound, but we definitely have to do a better job of getting on base and scoring runs if we want to continue to win these games. Each game at this point gets harder, so we are going to have to do a better job at the plate."
Part of the reason the Trojans offense struggled on Friday was Gladiators starter Danny Rio. The junior matched Scinta pitch for pitch for the first three innings, allowing only two hits. The only run of the game was scored in the second inning.
Scinta walked, went to second on a balk, and moved to third on a sacrifice bunt attempt by Vince Samuel that went for a base hit. Scinta then scored on a wild pitch.
"This was a great baseball game," said Gardens' Manager Julio Vinas. "1-0 game. Pitcher's all thre well, and a play here or there is always the difference in games like this."
Despite the loss, Vinas had no issue with how his team performed not only Friday, but throughout the year.
"I am proud of them," said Vinas. "They battled today against a very good pitcher, and they have battled all year."
When asked about what he would say to his seniors, his message was clear.
"This is not the end for them. There is a lot more baseball to be played. Hopefully with some of the connections I have, these seniors will be playing in college somewhere next year."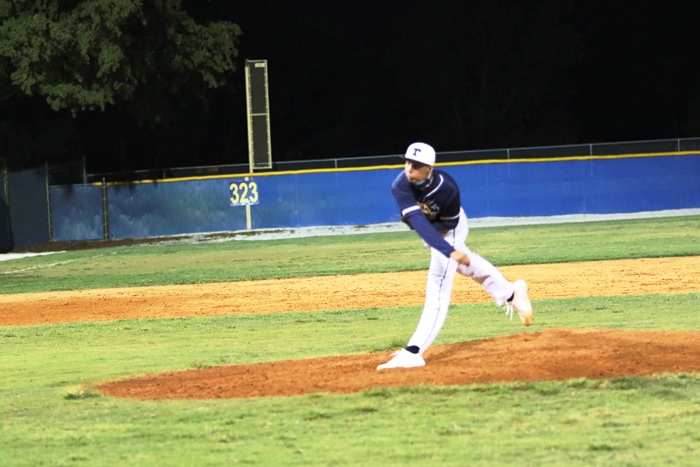 For Taravella, the team will take their "Spirit of 19" attitude into a regional semifinal next Wednesday. The Trojans will await the winner of the West Broward, Western game that will resume Saturday morning. The game was halted due to lightning on Friday with Western leading 2-0 heading to the fifth inning.
If Western wins, the Trojans will host the Wildcats on Wednesday. Should West Broward rally and win, they would host the Trojans.
"We have played both of them this season, so we know what the challenge will be," said Scinta. "At this point, no matter who we play each game, we just have to keep focusing on doing the things that we have prepared for all season."