Taravella Rolls Into 7A Regional Finals With 10-2 Win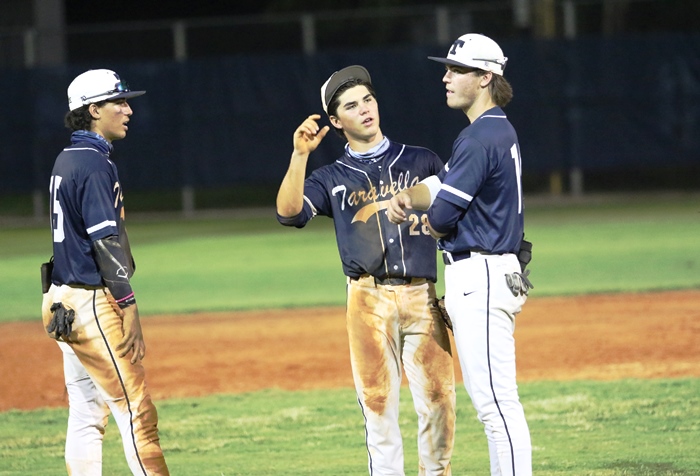 Taravella and Western met in the rubber match of their season series on Thursday afternoon, with each team having won one game in impressive fashion versus the other earlier in the season. Western won the first match-up 7-0 in early April, before Taravella won the district title game two weeks ago 9-1.
On Thursday, the teams battled through a two hour lightning delay, with the score 1-0 Trojans at the start of the delay in the second inning. When play resumed, the Wildcats tied the score up at one in the fourth, only to see Taravella put the game out of reach in the fifth, with an uncharacteristic site in playoff baseball, a nine run inning, leading to a 10-2 Trojans win.
"We worked a couple walks, put some balls in play, and then the flood gates just opened," said Trojans Manager Joe Giummule. "We have been hitting the ball pretty good lately, but obviously nobody expects to have a nine run inning. Their pitcher has been lights out all season, and was lights out for four innings, I am just glad we were able to break through there in the fifth."
All the more impressive for Taravella, is they won the game without their ace, Chris Scinta on the mound. The junior University of Miami commit, after throwing over 90 pitches last Friday, was not quite ready to come back on Thursday, so Giummule went with sophomore Brandon Metiver.
"Sometimes, you throw a sophomore out there, and to them, they don't realize how big a game they are in. That is what maybe happened with Brandon tonight," said Giummule. "He went out there like it was just another game, and he did an outstanding job for us for four innings, allowing only one run."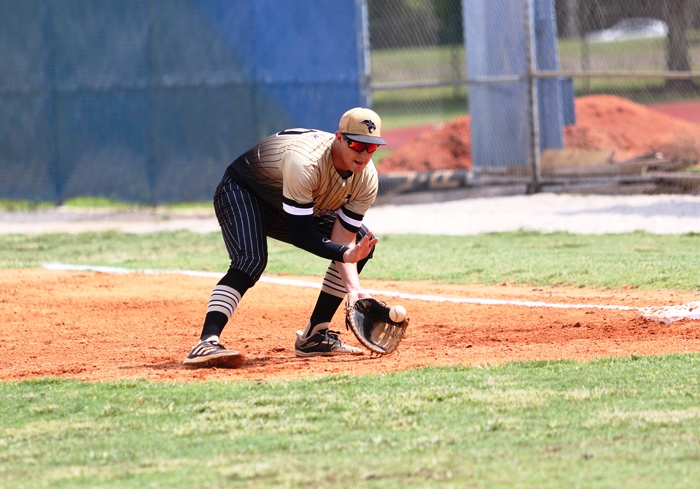 For Metiver, the gravity of the situation did not affect his preparation at all.
"For me its the same as always," said the sophomore. "I just went out there, and knew I had to throw strikes and trust my defense. These guys behind me always make plays, so I knew I could pitch to contact and we would be ok."
Metiver went the first four innings, allowing only two hits, while strikout out five. He then turned the game over to Colby Lipovsky, who went an inning and two thirds, Dalton Juden, for one out, and then E.J. Burns to close out the game.
That leaves Scinta ready for the Trojans trip down to Columbus for the regional finals on Saturday.
"Obviously it worked out great for us," said Giummule. "And we were not overlooking Western today. They beat us once, and they are a very good team. But Chris just wasn't ready to go. Now, we head into Saturday with him on eight days rest, so he should be good to go."
Taravella has been playing all season for their former Athletic Director, Jason Stein, who passed away last summer due to complications from COVID 19, and Thursday was another reminder that their former AD was right there with them.
"His presence is always there with this team," said Giummule. "With everything these kids have been through, starting with Jason's loss, and then almost getting shut down a couple times due to COVID. It has been a challenging year for us. But these guys have responded every time they have faced adversity this season, and now they get to play one game to go to the state final four."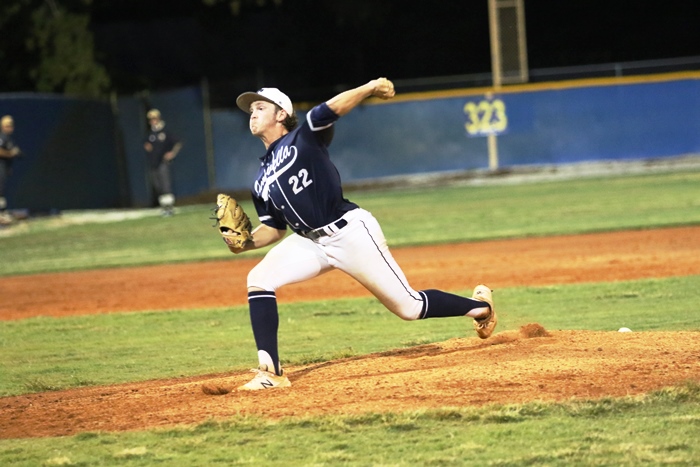 As for Western, even though their season ended abruptly, Manager Onel Garcia was pleased with how his guys performed.
"At the end of the day, baseball is about throwing strikes and fielding the ball, and today, we walked too many guys and made too many errors. We opened the door for their big inning. But today's game will not change how I feel about these guys. They just had what may be the best season in Western history, and the school's been a round for a long time. So that is something they should all be proud of."
Taravella will head out on the road, and if they are going to reach states, they will have to do so in one of the toughest places to play in South Florida, Columbus high school in Miami. Game time on Saturday will be 4PM.