North Broward Prep Kicks Off Title Defense In Grand Fashion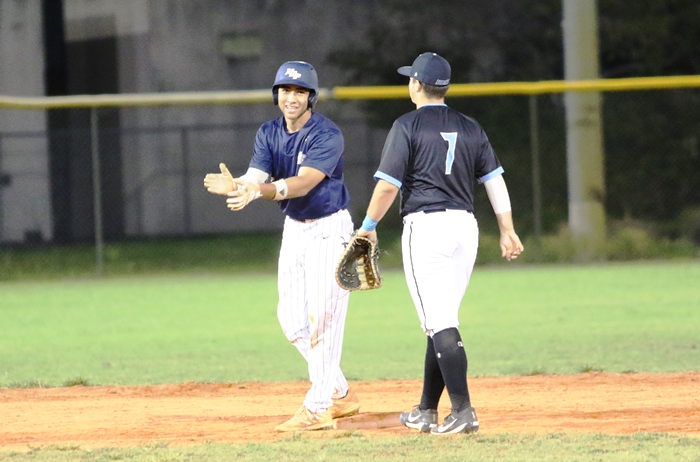 Last year, the North Broward Prep Eagles got hot at the right time, and carried picture-perfect execution in the playoffs to a state championship.
On Monday night, the Eagles started their defense of that title in the HSBN First Pitch Elite Invitational tournament, and they showed that they intend on keeping their championship pedigree intact for the 2022 season, posting an impressive 10-0 win over West Broward.
Dozens of Major League scouts were in attendance to see North Broward's Yoel Tejada and West Broward's Sebastian Perez, two highly touted prospects square off, and the pair of aces did not disappoint.
Perez went three innings, giving up three hits, while striking out eight. Tejada was equally as good, throwing four innings of shutout ball, striking out seven, and not allowing a hit.
"The atmosphere was great tonight," said West Broward Manager Howard Stein. "It is what you would expect when you have two guys on the mound that can control a game like Sebastian and Yoel."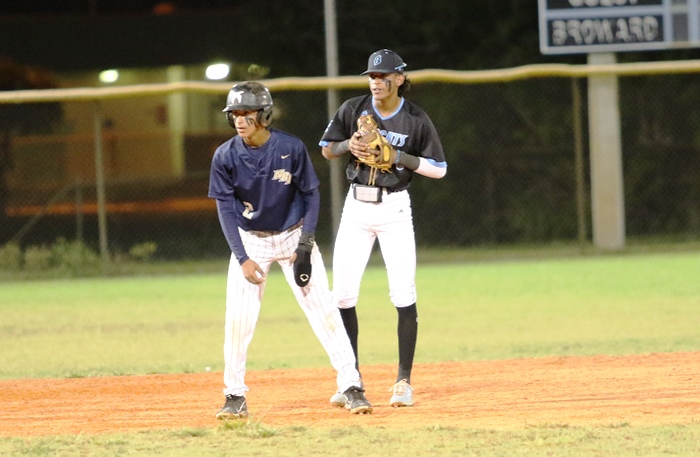 The game remained scoreless through three innings, but in the fourth, the Eagles showed that it is not only their arms that should be feared, but their bats as well.
North Broward put together a five run rally, highlighted by a bases-clearing, three run double off the bat of Jonathan Xuereb. The double was the second of what would become a 4-for-4, five RBI performance by the senior.
"It is a great feeling to start the year off like we did tonight," said Xuereb. "We have such a strong team throughout our lineup, and really the goal is just to get on base, and get to the next guy in the lineup, keep the train moving. And we were able to do that tonight."
The scary part for teams that will face the defending champs this year, is with many returners back from last year's championship team, it was Xuereb, a newcomer, that did the most damage at the plate.
"Our lineup is deep, and I think they showed that tonight," said Eagles Manager Brian Campbell. "We have a lot of guys that can get the job done at the plate, and tonight it was Jon's time. Tomorrow it may be someone else."
North Broward never looked back after taking the 5-0 lead. Tejada threw a perfect fourth inning, and then turned the ball over to Riley Luft, who threw two shutout innings to complete a combined no-hitter.
"Last year, we spent a lot of the year trying to find that camaraderie," said Tejada. "But this year we have it from the start. We all get along, and have a common goal of getting back to states. Games like this are always helpful to show us where we are, but we still have to stay focused and get better each game. It's a long season, but this was a fun start."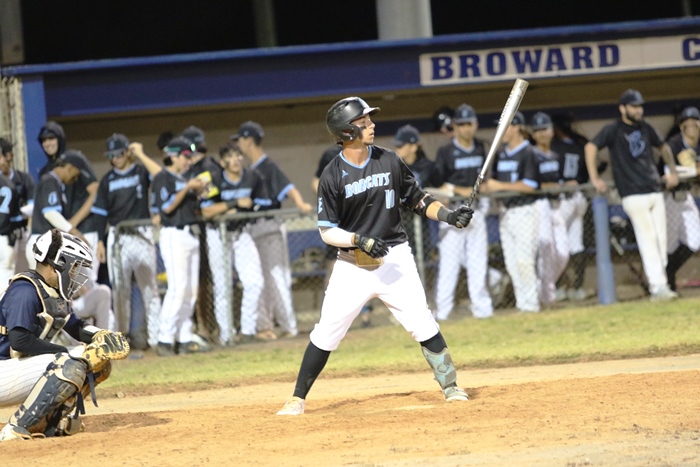 The Eagles lineup scored five more runs in the sixth inning to end the game. Tejada and Nathaneal Coupet each had two hits for North Broward. In total the Eagles finished with 10 runs on 11 hits.
For West Broward, Stein knew coming in that this first week would be challenging.
"This week, every team you face will be strong," said Stein. "And our schedule is tough the whole year. We didn't play how we expected to tonight, but it's a long season. We talked after the game about turning the page and getting ready for the next one. At the end of the day, it's one loss, and we have much better baseball to play as we move along."