Sagemont Cruises To Win Over Coral Springs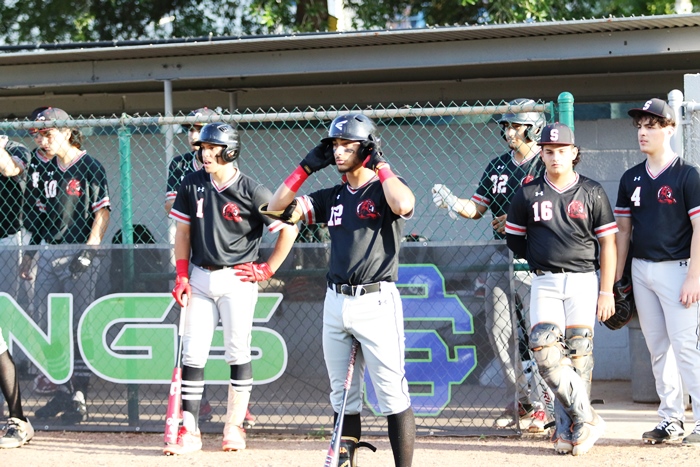 The Sagemont Lions continued their late season push on Tuesday night, beating Coral Springs 10-1. It was the fourth win in the past six games for the Lions.
"I told our boys that the real season started today," said Sagemont Manager Alex Gonzalez. "And we must go out and play our final three games hard, and take momentum into the postseason."
The Lions came out like a team determined to get on a roll heading towards the playoffs. The team was led by starting pitcher Miguel Moreda, who was making his first career start for the school.
Moreda threw 72 pitches in his five innings of work, allowing only one unearned run. The sophomore gave up only three hits, while striking out eight Colt batters.
"I felt good today, and went out there with a simple plan," said Moreda. "I was just throwing strikes, and executing my pitches."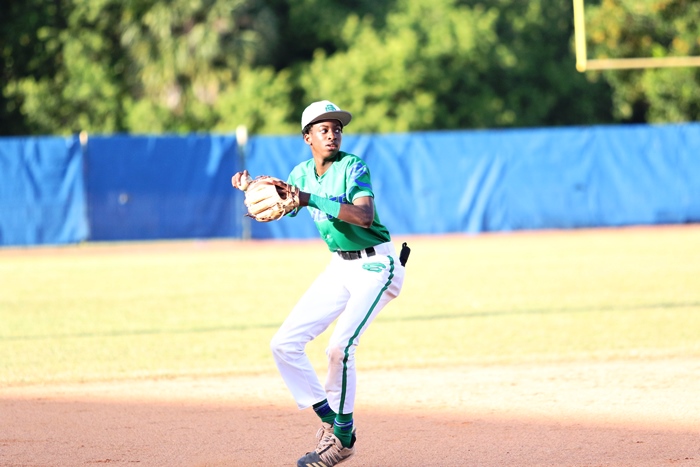 While Moreda took care of business on the mound, the Lions offense was on base early and often, putting up three runs in the first two innings.
A double-steal in the first inning by Favyan Suarez, who had walked, and Hermes Alfonso, who singled, led to a run on a wild pitch, followed by a groundout RBI by Alejandro Simo.
Despite the three runs early, Colts starter Alexander Montero threw better than the final score indicated. Montero went five innings, with only three of the seven runs given up being earned. The Colts defense accounted for six errors on the night.
"As a team we have not played very good defense," said Colts Manager John Brown. "You look at the box score tonight, and we had six errors. We're such an inexperienced ball club, that we can't afford not to be able to handle the baseball throughout games."
Sagemont took a 3-0 game, and broke it open in the late innings, scoring a run each in the fourth and fifth, before adding two in the sixth, and closing the scoring with three more in the sixth inning.
The Lions had eight batters get hits on the day, including two each from Suarez, Alfonso, and Zack Beyra. Eric Vega and Simo added two RBIs each in the complete-effort from the Sagemont offense.
"Tonight we played baseball the way we teach," said Gonzalez. "Throw strikes, play defense, and put the ball in play."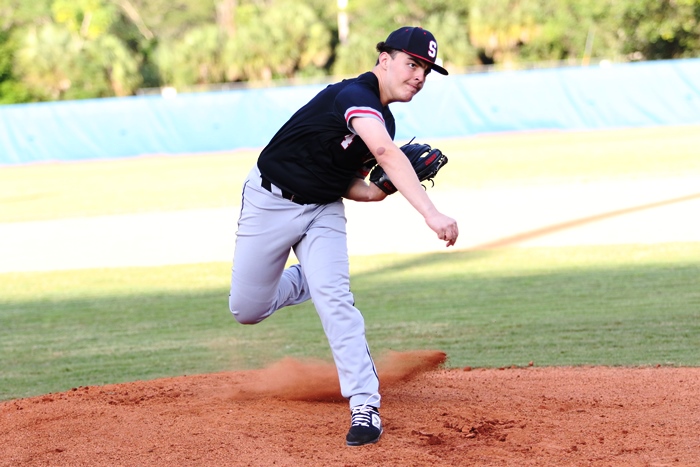 The Lions close out their season with three games against teams with .500 records or better in Archbishop Carroll, University School, and Miami #9 Braddock.
The Colts will be on the otehr end of the spectrum, with four of their remaining seven opponents under .500. Brown sees better days ahead for his young squad.
"I think we will be better. We need to be better."