CS Charter And North Broward Prep Advance In 3A-13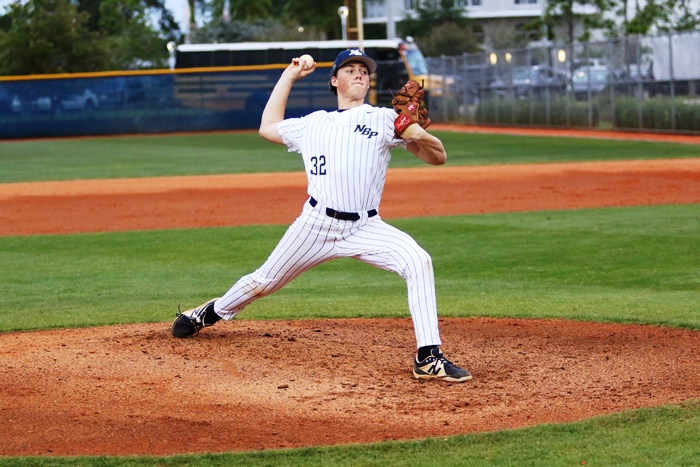 Last season, North Broward Prep and Coral Springs Charter took separate paths through the district and regional playoffs, as they were in different classifications. The Eagles emerged as the state champions, while Charter fell one game short of states, losing in the regional final.
This year, if one of them is going to get to the promise land, it will be at the expense of the other. The two teams are not only in the same class this season, but also the same district.
On Thursday, the two will get their first taste of playoff fever against each other, when they face off for the 3A-13 district title. That comes after North Broward beat University 6-1, and Charter defeated Calvary Christian 5-2, in Tuesday's semifinals.
The first game of the day saw the Panthers build an early 2-0 lead, before running into some trouble in the sixth inning. Starter and ace AJ Prendergast, came within one out of going the distance, and had the eagles off-balance all day, with a mixture of off-speed pitches and well-placed fastballs.
"That was the best game he has thrown all year," said Panthers Manager Charlie Fine. "He was in control from the start, and he did a great job of getting ahead of batters. It was a great performance."
On the mound for the Eagles was freshman Braden Rosenthal. Outside of two runs in the second inning, Rosenthal matched Prendergast for 3.1 innings.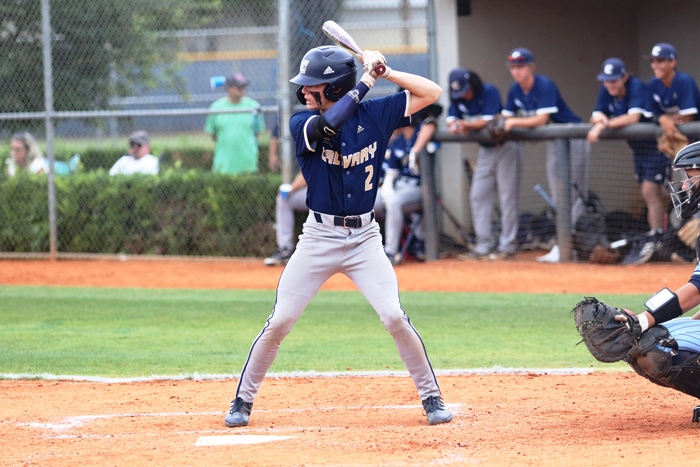 Those two runs came when Haiden Walters had a one out walk, followed by an Anthony Giglio RBI double. After a walk, Jeovanni Hernandez doubled in Giglio for the 2-0 lead.
Calvary clawed back in the sixth, cutting the lead to 2-1, but Prendergast was able to get Kingsley Guthrie to line out to second to end the threat.
"AJ showed his toughness there in the sixth inning, when they had guys on base, and they could have tied the score, but he was able to bear down and work out of the jam," said Fine.
With the game tight, the Panthers gained some breathing room by putting up three runs in the top of the seventh. From there, Prendergast gave up a solo home run in the bottom half of the frame, before having to be pulled one out short of the complete game, due to the state's pitch count rule.
"I knew early on that I had my best stuff today," said Prendergast. "We have a bunch of veterans this year, and after coming close last year, we wanted to focus in today, and get us back towards where we want to go, which is states."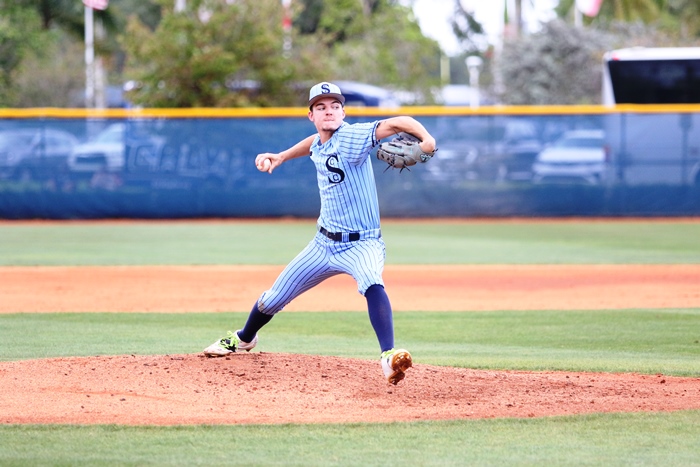 North Broward Prep 6, University School 1
In the nightcap, the defending state champion Eagles made sure that upstart University School did not have any upset ideas. NBP scored four runs in the first three innings, and then watched as Ryan McPherson and Riley Luft combined to allow only four hits.
McPherson went five innings, striking out nine, and walking only one batter. Luft threw the final two innings, allowing a run.
"We pitched very well tonight, and played solid defense," said Eagles Manager Brian Campbell. "Hats off to University, they're a well-coached team, and they battled. We are looking forward to Thursday's district title game against a good CS Charter team."
Offensively for NBP, they were paced by Andrew Cutler's two hits, a run and an RBI. Gian DeCastro had a double, two runs, and an RBI, and Yoel Tejada added a double and a run of his own.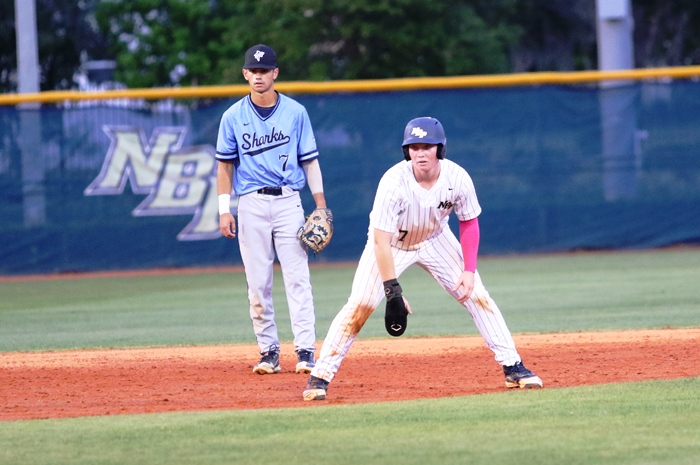 For the Sharks, the loss was a bitter end to a successful season under Manager Dan Rovetto, who returned to the dugout to this season. The team surprised many by going 16-12, and the future looks bright for a young U-School squad.
"I'm very proud of the progress we have made as a program, giving so many players a chance to shine," said Rovetto. "On any given day, we start six freshman, and it was our goal to play our best baseball at the end. I think we achieved that. Much respect goes to Coach Campbell and what he has done to build his program into a powerhouse type."