Coral Glades Holds Off Rival Monarch In Heated Affair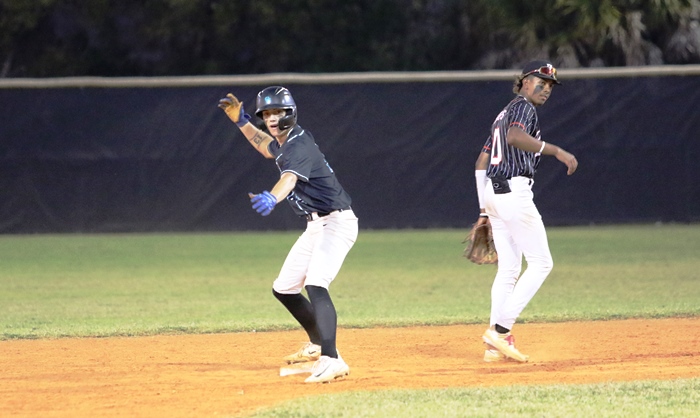 There is a lot of debate these days regarding high school and travel baseball, and on Wednesday night at Coral Glades, the positives of both were on full display.
The Jaguars were facing their crosstown rivals in Monarch, two teams that have had some bitter moments through both the fall and during the preseason. On Wednesday, the two teams delivered what a rivalry game should look like. Intensity, big plays, and an unwillingness to lose were all a part of the match-up, and in the end, Coral Glades emerged with a hard-fought 3-2 win.
"This is why I love the high school game, and why I think its still the best baseball played at this level," said Glades Manager Joe Franco. "You don't see this type of intensity when you go watch travel baseball. These kids care about performing for their school, and as we saw tonight, these games actually mean something to these kids."
Coral Glades and Monarch began this rivalry in the fall with some intense games, and when the teams met again in the preseason, the chirping between the two teams escalated, making Wednesday's game all the more important.
"That was a good high school baseball game," said Knights Manager Mike Ramaglia. "The teams get after it a bit, there's some chirping on both sides, and it creates a bit of an intensity. It was a fun game to be a part of, but in the end its still baseball, and we have to execute better than we did tonight to win these games."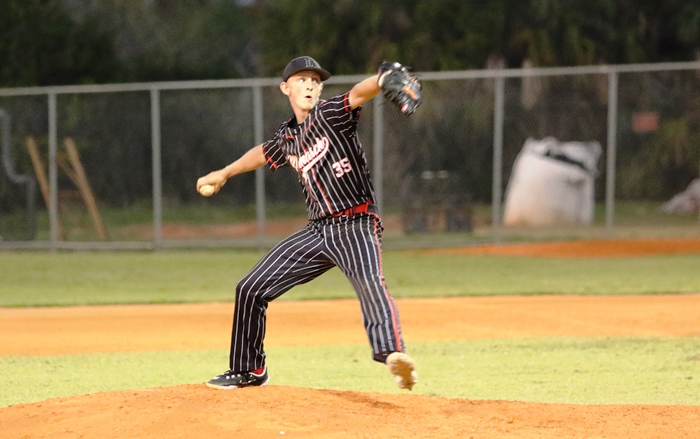 The Jaguars did all of their damage early in this one, scoring a run each in the first, second, and third innings off Knights starter Colin Aube. The three runs, however, were the only Aube would give up on the evening, settling in and throwing 5.2 innings of five-hit ball.
On the other side was Glades ace Andrew Allison. The junior threw 86 pitches, allowing only two earned runs, while striking out six in five innings of work.
Allison also led the Jags at the plate, with two hits, one of which an early double that got the offense rolling.
"I was focused coming into this game," said Allison. "We knew this was a big rivalry game, and we wanted to set a tone early. On the mound I just wanted to go right after these guys."
With Glades holding a 3-1 lead, Monarch made their biggest challenge in the sixth, cutting the lead to 3-2, and chasing Allison in the process. Kyle Fernandes came in with no outs and runners on base.
After a sacrifice bunt. the Knights had the tying and winning runs in scoring position, but Fernandes clamped down, with a strikeout and flyout to end the threat.
"I knew my role today was to follow Andrew, and was ready for when I was called," said Fernandes. "The plan was to just get ahead and go right after them with fastballs, and it worked out for us."
The Jaguars then turned the ball over to 6'4, 225 lb closer Jordan Archer to close out the game. Archer then worked his way around a one-out error, and closed the game with a strikeout, sending Glades to their third win, against two losses, on the young season.
"I like that these guys have bought into what we preach, which is that there is no better memories you will make than you do in your high school season," said Franco. "These guys play hard every game, and that is all you can ask for as a coach."
Ramaglia, also was proud of the way his team fought back on this night.
"With travel ball, these guys all get to know each other in the offseason. They are around each other, so it makes it that much better when they come back and face each other in the high school season. I love the competitiveness of this team, and it may have been a slow start, but I am fully expecting that we will start playing better and still have a very good season."