Cardinal Gibbons And Somerset Battle to a 3-3 Tie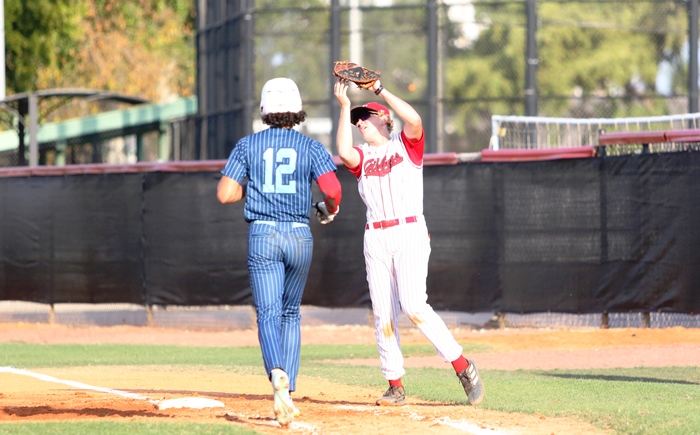 The parity in Broward County this season has been on display all season long. As of Tuesday night, there are 23 teams in Broward that are within two games of .500 on the season. That makes what happened Tuesday afternoon that much more predictable.
Cardinal Gibbons and Somerset battled it out for six innings, and when the dust cleared, the two teams had to settle for a 3-3 tie.
"This was a good high school game today," said Somerset Manager Arby Sosa. "Neither team played perfect, but both teams made some big plays when they needed to. That team (Gibbons) is coached well, and it's always a good game when we face them. Today was just another of those games."
For the Chiefs, the game plan early in the season is to develop some of their younger position players, while they wait for some of their top arms to get healthy.
"We know that we are rolling out a young team that are going to make some mistakes," said Chiefs Manager Jason Hamilton. "Our goal here is always to build throughout the season. We aren't preparing for games in March. The plan is always to be playing our best baseball for that first playoff game, and I would imagine we will see a much different team at that point than we see now."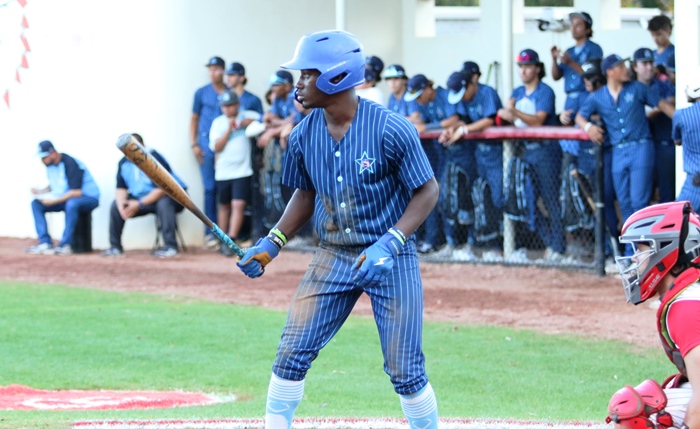 What both coaches, and the fans in attendance saw Tuesday was a display of perseverance. Somerset starting pitcher Sebastian Valdez gave up two runs in the first inning, but then settled in and only allowed one more run in his four innings of work.
"He did a good job of working out of some jams," said Sosa. "That game could have gotten away early, but he did a good job of limiting the damage and coming back strong after a tough first inning."
The Chiefs approach to the game was much more economically with their pitchers. George Stringos, Michael Vazquez, and Cole Cozzolino each threw two innings. Vazquez and Cozzolino combined to throw the final four innings without giving up a run.
"Today we threw our best three guys that we have right now, and they did a good job," said Hamilton.
Stringos and Vazquez were also instrumental in the teams offensive output for the day. Vazquez knocked in the first run of the game with a single, and Stringos had an RBI double in the first. Vazquez then drew a walk to tie the game in the fourth.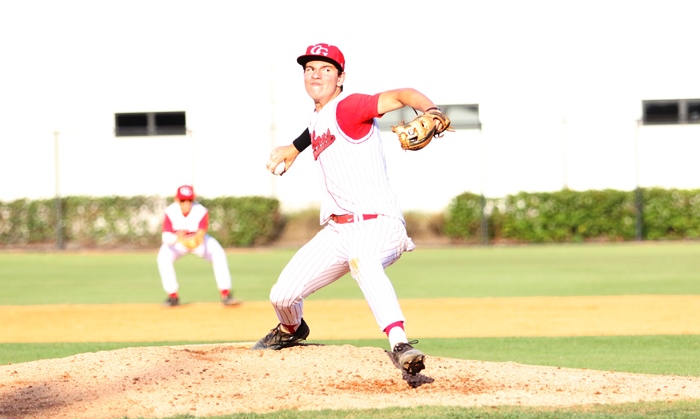 The Panthers three runs came courtesy of RBI singles from Ivan Sabatier and Rudy Madrigal, and a sacrifice fly off the bat of David Perez. All three Somerset runs came in the second inning.
"We had a big inning there in the second, but we have to get more consistent offensively," said Sosa. "With everything being equal among so many teams, the teams that will be left standing when the playoffs start, are the ones that will be able to execute, both offensively and defensively."
With the tie, Gibbons' record now stands at 2-4-2, while Somerset moves to 2-3-1.