6A-14 Playoff Preview: STA Looking For 10th-Straight Title
St. Thomas is working on a 10th-straight district title and it doesn't look like the five public schools in the division are going to be able to compete with the Raiders.
Fort Lauderdale was fortunate to secure a first-round bye as the No. 2 seed with a 5-11 record, but taking down St. Thomas is going to be difficult for any of the district clubs.
Let's take a look at each team's prospects.
6A-14 District Playoff Schedule
Location: St. Thomas Aquinas
Quarterfinals – Monday (5/1)
No. 3 South Plantation vs. No. 6 Dillard @ 7:00 p.m.
No. 4  Piper vs. No. 5 Plantation @ 4:00 p.m.
Semifinals – Tuesday (5/2)
No. 1 St. Thomas Aquinas vs. Winner (Piper-Plantation) @ 4:00 p.m.
No. 2 Fort Lauderdale vs. Winner (South Plantation-Dillard) @ 7:00 p.m.
Finals – Thursday (5/4)
Winner (Semifinal 1) vs. Winner (Semifinal 2) @ 7:00 p.m.

Dillard – Team Page
The Panthers only played seven games during the regular season and the results are a bit of a mixed bag.
Plantation, Boyd Anderson and Northeast outscored Dillard, 37-12, through the first three games of the year, but then the Panthers won 8-2 against independent Ely and 20-0 against 4A Stranahan. An 11-6 loss to Hallandale capped off the regular season for Dillard after a forfeit against Deerfield.

Fort Lauderdale – Team Page
The Flying L's have an incredibly young team that features more underclassmen than it does upperclassmen. Manager Terry Portice knows that this season is about gaining experience, but he also thinks that a first-round bye gives his club to make a run at the district title — something the Flying L's haven't done since 2014.
Sophomore Jackson Hirsch has struck out 47 over 41.1 innings for the L's on the mound, and he's also leading the team with 15 hits. Freshman Finn O'Brien is second on that list with 11 hits and has a .475 on-base percentage and 17 runs to his name as well. The senior leadership of Joshua Turk and Tanis Martin will also come in handy over the district run.
Getting to the district final seems achievable for Fort Lauderdale, but overcoming St. Thomas will take the team's absolute best.

Piper – Team Page
The Tigers are fresh off a 13-2 win over the Plantation Colonels, which has the team's spirits high heading into a district quarterfinal rematch. Unfortunately, the bracket brings St. Thomas in the second round, which might be the end of the line for Piper.
The program hasn't seen a playoff win since 2017, so this would be a massive milestone for manager Colby Costanzo to achieve in his first year at the helm.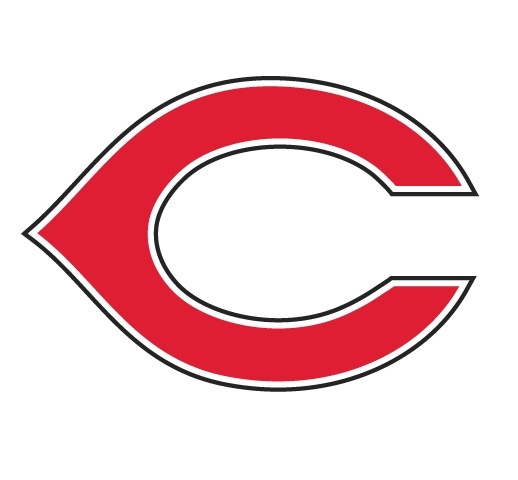 Plantation – Team Page
The Colonels started off the season winning four of their first seven games but were only able to add one win in the month of April.
Sophomore Mark Aschenbrenner, junior Riley Fumero and senior Nieves Sandoval have done most of the hitting for Plantation. Fumero leads the pack with 15 and a home run. Aschenbrenner has also pitched the most for Plantation with 26 innings under his belt.
Plantation has an even longer playoff-win drought (2012) than Piper, so it would be an even bigger moment for the Colonels to come out on top.


South Plantation – Team Page
A season after finishing with a good enough record to receive an at-large regional bid, the Paladins are struggling to earn a fifth win on the year. Beating Dillard would do the trick, and a win over Fort Lauderdale isn't out of the question either.
A.J. Campi has led the way on the mound and at the plate. He leads the team with 21 hits and a home run as a batter and has kept a 1.62 ERA while striking out 38 over a team-high 30.1 innings. Braden Thomas has been another good arm behind him with 35 strikeouts in 21.1 innings, and Gustavo Villegas is batting a team-best .426 with 11 RBIs.
There is a very real path to a district championship appearance for South Plantation this year, but Campi is going to need some run support to lead the Paladins there.

St. Thomas Aquinas – Team Page
The Raiders have been district champions for a decade, and that doesn't happen by luck. Manager Joey Wardlow has put together quality teams for the past four seasons, and Troy Cameron did the same before that.
A trio of Division-I-bound arms — Noah Greenseid (Notre Dame), Anthony Ciscar (Miami) and Pavlos Piperakis (Rutgers) — anchors a loaded pitching staff, and senior Ryan Wolf leads the offense with a .421 batting average and 24 hits. Greenseid provides some pop for the Raiders at the plate, too, with three home runs. Florida State commit R.J. Machado has also had a nice season, batting .379 with a homer.
St. Thomas can probably start planning for the regional run now. It would be shocking to see them fall in district play, even with an 11-8-1 regular season record.