North Broward Prep Back To States For Third Straight Year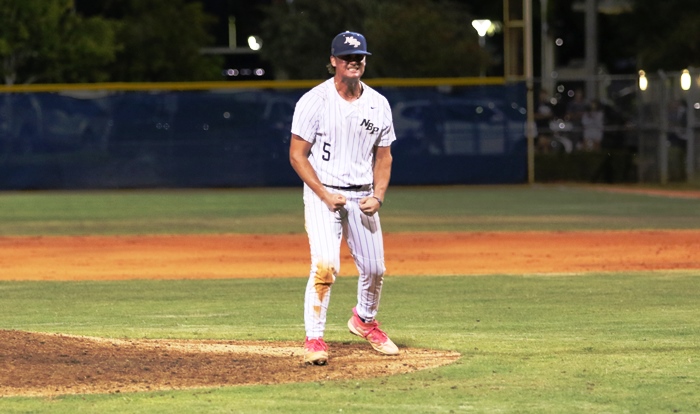 Much of the hype this year in Broward County has been around the Douglas Eagles, and their 27-0 record. There is another team, however, that is also going for their third straight state title, and is creating quite the dynasty of their own.
North Broward Prep came into their home 3A regional final against Montverde with their own history in mind. Only Archbishop McCarthy has won three straight state titles in Broward, and this year the Eagles, both Douglas and NBP can match that.
The Eagles offense made it look easy early, putting up three runs in the first inning, and then settled in behind ace Mateo Gray and reliever Riley Luft, as they defeated Montverde 4-1.
Luft not only got the save, but also hit a two-run homer in the first, and was big offensively all night for NBP. If you ask Gray, it wasn't just in this game where Luft has dominated.
"The second half of the season, he has just been insane at the plate," said Gray. "He has been locked in and is just crushing the ball."
Luft had a similar assessment of Gray's mound work.
"If we put up three runs in the first inning, we know we are in great shape with Mateo on the mound," said Luft. "He is the best pitcher around, and when he is on the mound, we know we just need to score a few runs to win the game."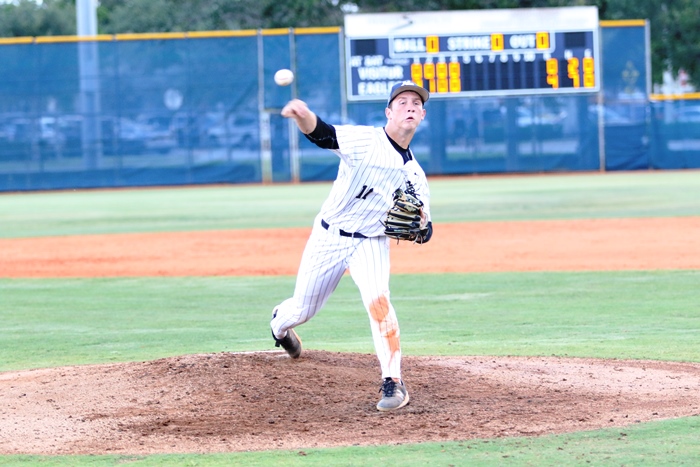 In addition to Gray's 4.2 of four-hit ball on the mound, he chipped in offensively, going 2-for-2, with a walk and an RBI.
"When our offense gets rolling, and it has been much better as the season has gone on," said Gray. "We feel we can beat anyone."
And beat everyone is what the Eagles have done. Tuesday night was their 15th straight win. It is safe to say NBP has become one of the premier baseball programs in the state, led by Manager Brian Campbell. Although Campbell is quick to defer any credit.
"This is a testament to the entire athletic department here," said Eagles Manager Brian Campbell. "This has been built from the ground up, and I've had my coaches around me for a long time, and they all do such a great job. The department does everything to support us, and the players that came before laid the foundation. Guys like Xavier Edwards, who is playing with the Marlins. Xavier made it cool to play baseball here at North Broward Prep. I probably had the smallest amount to do with this success of anyone."
While a humble statement, it is Campbell who has led the way with a steady hand, and a clear vision of what he wanted North Broward Prep baseball to look like.
Now, he has his team just two wins from a third straight title. Campbell and his players understand that experience matters at this stage in the season.
"I have to think its an advantage leading up to the state games," said Campbell. "To understand the state schedule, and all that goes into the process of playing over at states has to help. But at the end of the day, it is still baseball, and the teams that execute over in Fort Myers are going to be the ones that bring back the championship."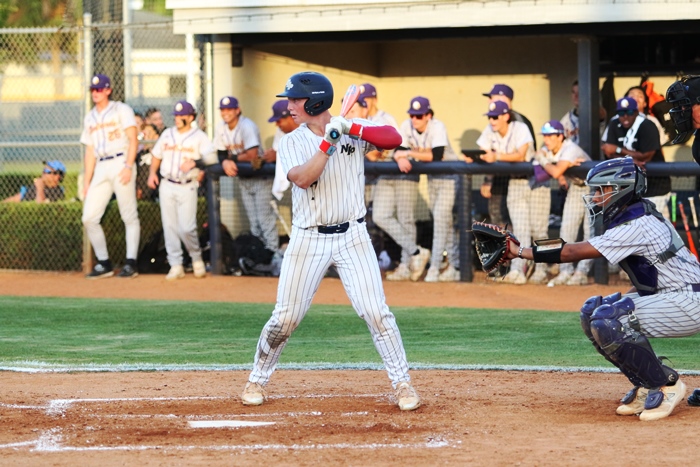 Lutz agreed.
"Yes, we have been there before," said Lutz. "But this is a different team than last year, and it is another chance for us to win a state title. We have been playing well the second half of the year, and we just have to stay focused on our goals."