Rivalries Remain Intact In District 8A-11
The group of teams that make up District 11-8A are very familiar foes.
Realignment shrunk the field of teams from seven to five this year, but it kept a nucleus of close rivals intact. This group includes Coral Glades, Coral Springs, Deerfield Beach, Taravella and last year's district champion Douglas.
Games among this group have always been tight and well contested. So many of the players grow up playing against one another, and it makes for more exciting and competitive baseball. It also means less sleep for the district's five managers.
The margin of error is incredibly small. The teams that survive this group likely will be the ones who can focus and execute in crucial moments. Playing against lifelong friends makes everything more enjoyable, but the key is to manage those emotions.
"They have fun out there, but when they walk across the lines they are very focused," Douglas Manager Todd Fitz-Gerald said. "They do a good job of preparing themselves. I have a great group of kids and I just ask that they go out and play hard."
No team takes any of the others in the district lightly. Each has beaten the other at some point in the past, and has proven that it can happen again at any time.
"Baseball is a funny sport, and in this district any time and day any team can come out and just play really great baseball and beat another team," said Coral Glades Manager Jorge Miranda.
Returning as the defending champions of the district, Douglas earns the distinction of being the favorite. But no one is taking anything for granted, least of all the Eagles. They understand that they may see their rivals best games, but that is all anyone could ask for. In their eyes, there are no underdogs or favorites.
In some cases, being an underdog is the perfect motivating factor for a team capable of achieving the same chance to hoist the district trophy.
"We've been underdogs every year since when I first came to the program back when I was in eighth grade," said Taravella junior Jack Kelly. "We're all pretty confident though. We had a good fall and shut down some good teams. We have some guys who can really throw it well."
In the case of Deerfield, they welcome the chance to be an underdog. Last season they were the dog that didn't place in the show at all, as the Bucks missed the district playoffs altogether in 2013. With a new manager and a new resolve, the team looks to rewrite their recent district misfortunes.
"These boys know they can compete with them. It's going to be a tough district, but we are working to get ourselves at least into the middle somewhere," said new Bucks Manager Angelo Trento. "That would be absolutely huge for us. Either way, we're going to leave the field with our heads high and knowing that we gave them the best game we possibly could."
The teams in this mix all have been known for their solid pitching and strong defense, which often leads to close and thrilling contests. This season ahead figures to offer plenty more of the same, and it is a district that rarely disappoints.
Coral Glades



2013 Record: 13-9
Head Coach: Jorge Miranda
Coaching Staff: Amalio Coleman, Adam Martinez, Albert Ayala, Austin Holzknecht, Jeff Silverman
Key Returners: Christian Dominguez, Nick Diaz, TJ Williams, TJ Densmore, Alex Lara, Andrew Shinebaum
Newcomers to watch: John Mendez, Miguel Lopez, Jose Martinez, Gerald Collazo, Al Schmidt
Team strengths: Speed, Pitching & Defense
The city of Coral Springs loves the game of baseball. It's a community that embraces the game and supports their teams, particularly their high school teams. There is tradition, rivalries and a bunch of good baseball. Within this community is the program that has always been the new guys on the block, and that is the Coral Glades Jaguars.
The 2014 season just may be the year that Coral Glades proves it has arrived…[Read More]
Coral Springs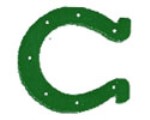 2013 Record: 13-8
Head Coach: Frank Bumbales
Coaching Staff: Roger Davidson, Sean Farrell, Mike Federman
Key Returners: Michael Montalvo, Matt Messina, Colton Smith, Davis Alessio
Newcomers to watch: Bryson Connell, Raheem Gross, Phillip Quinn, DJ Brown, John Lombardi
Team strengths: Pitching
The Coral Springs baseball team holds itself to a high standard of success.
For the past 24 years Frank Bumbales has established a program that is notorious not only for its winning ways but also for its gritty style of play. Players give it their all when they play for this team, which has led to winning seasons in all but two years during Bumbales' tenure. The program is respected by its peers and held in high regard across the baseball community. The team embodies the idea that effort leads to results, and they put everything they have into every play on the field…[Read More]
Deerfield Beach



2013 Record: 5-15
Manager: Angelo Trento
Coaching Staff: Babe Rose, Mike Dobre
Key Returners: Aaron Johnson, John Grassi, Kyle Miller, Matthew Simmons, Austin Soeder, Christian Reyes, Dalton Williams
Newcomers to watch: Rafael Santos, Angel Ponce
Team strengths: Defense
The Bucks want the rest of their district to know that they are not pushovers. When teams take the field to play them, the Bucks want them to know that they are in for a battle. Deerfield wants to be known as a team that plays to the last out of the seventh inning, as a group that doesn't give up, as a squad that is always giving everything they have in order to win every game…[Read More]
Douglas



2013 Record: 19-5
Manager: Todd Fitz-Gerald
Coaching Staff: Von Stertzbach, Andrew Medina, Joe Hoey, Tony Stravino, Elliot Bonner
Key Returners: Dominic Dicaprio, Daniel Ruiz, Yorvis Torrealba, Jesus Luzardo, Max Boling, Devin Conn, Derek Jacobs
Newcomers to watch: Jake Mednik, Jose Natera, Tyler Norris, Matt Fierman
Team strengths: Pitching & Defense
Things are falling right on track for the Douglas Eagles. Now in their third season under esteemed Manager Todd Fitz-Gerald, the group is coming together in a strong and dangerous way. Douglas is eager to build on the success of a season ago, when they won a district title and advanced to the Class 8A regional semifinals…[Read More]
Taravella



2013 Record: 10-12
Manager: Alan Clark
Coaching Staff: Tommy Calero, Dale Stouffer, Chris Costanzo, Claude Love, Paul Tunink, Mike Goulette
Key Returners: Justin Walker, Chris Verardi, Jack Kelly, Joseph Libio, Matt Ortiz, Julio Bautista, Brian Krebs, Manny Pantaleon, Gavin Robinson, Mike Fitschen, Zack Pernick, Zach Costanzo
Newcomers to watch: Nick Sanders, Hunter Stouffer, Mike Delello
Team strengths: Pitching, Defense & Experience
The program is on the right track.
Trojans Manager Alan Clark begins his second season at the helm and third overall with the program comforted by the fact that everything seems to be going according to design. Everybody is starting to understand what is expected. It is a talented and experienced team that returns in 2014, and one with many interchangeable parts…[Read More]