St. Thomas & Nova Headline A Feisty 7A-15 Group
There are two big powerhouses that headline this district, and it also continues one of the area's best rivalries between St.Thomas Aquinas and Nova.
Coming off a season in which the Titans fell four times to the defending district champion Raiders, McQuaid reminds his guys to remember the big picture.
"We've been on the other side where we've beaten them three or four times or other times where they got us all four," said McQuaid. "I think St. Thomas is back on the map and Troy Cameron did a great job with those kids last year. They play with intensity and a purpose. It's good to have such a rival."
One major aspect that is very important to keep in mind comes in knowing that the teams that advance from this district will face teams from the south in Miami in the regional quarterfinals. Facing an unfamiliar foe will be much easier to do on ones home field, which is why Nova's Pat McQuaid reminds his players to focus on winning a district title in order to secure home field advantage in the regional opener.
With such high aspirations in sight coming off a season in which the Raiders made it to the state tournament, their greatest challenge this year will be to stay focused day in and day out.
"Baseball is a game of adjustments, and if I don't do that I'm not learning," said the Raiders Manager, Troy Cameron. "I've learned much about baseball from a coaching standpoint and our goal as coaches is to use what we've learned and go win a state championship. Our players did something special last year, and we worked them pretty hard. The guys this year are working even harder."
For a young Plantation team led by a new manager out of Miami, the district is full of teams they have heard of and know of but which they have not really seen for themselves yet.
"Our goal is to be the spoilers," said Colonels manager Manny Aguilar. "We're a young team and we know it, and we know everybody is going to expect to run over us. We just want to take care of the little things and the big things will happen."
In this district, big things always tend to happen.
Hollywood Hills



2013 Record: 10-11
Manager: Charlie Cardinale
Coaching Staff: Joe Healey, Clinton Tommie, George Swift, Phillip Chen
Key Returners: Jordan Hill, D'Andre Diaz, Danny Pena, Andy Flores, Chad Wright
Newcomers to watch: Nolan Boerner, Sammy Roman, Emmanuel Leban, Justin Braden, Stephen Richards
Team strengths: Hitting
The Hollywood Hills baseball program is slowly heading in the right direction. It has been a grind for manager Charlie Cardinale to turn things around, and in his fifth season at the helm he is starting to see the fruits of those labors. There is a solid foundation in place now, and the 2014 campaign could prove to be pivotal in establishing just how far the Spartans have come as a team…[Read More]
Nova



2013 Record: 14-9
Manager: Pat McQuaid
Coaching Staff: Brian Luebkert, Bart Graf, Tony Simone, Kyle Tabora
Key Returners: Brandon McCalla, Kyle Pangallo, Nick Martinez, Ben Torres, Louis Pugliese, Vince Coletti, Shayne Fox, Nick Chin, Cole Habig, Michael Majer, Frankie Graf
Newcomers to watch: James Spatafora, Henry Perez, Edwin Pichardo, Marcos Villanova, Jose Oliva
Team strengths: Pitching and Defense
Nova manager Pat McQuaid is pushing his players to always accomplish something. To understand baseball is to grasp the many ways that one can be successful and work things to your advantage in every facet of your approach. When players can comprehend the domino affect of every maneuver that is made and use that to give them an edge, that is when a team is built. This year's Titans team is buying into this game plan and learning how to make it work for their players…[Read More]
Plantation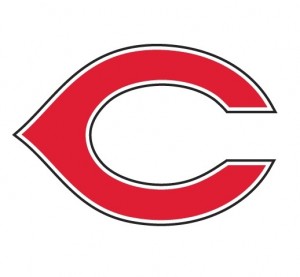 2013 Record: 2-17
Manager: Manny Aguilar
Key Returners: Matt Costa, Tyler Price, Connor Jones, Jeremy Bishop, Jonathan Coval, Orlando Falls
Newcomers to watch: William Cantor, Jack Schanholtz, Nathan Gomez, Juan Tavares, Juan Pinzon
Team strengths: Speed & Defense
Manny Aguilar has taken to keeping some facial hair these days. The new Plantation manager does this so he will stand out amongst his team and not blend it to appear like just another player. Yet although the 27-year old Aguilar may look young, he brings an experienced baseball pedigree to a team in need of leadership and direction…[Read More]
South Broward



2013 Record: 14-8
Manager: Joe Giummule
Coaching Staff: Sean Cambridge
Key Returners: Kenny Rasor, Mike Cohick, Dalton Harbinson, James McDonnell, Sonny Tusa
Team strengths: Pitching
Mike Cohick and Kenny Rasor are the type of pitchers who want the ball at the start of the game and don't want to give it back until the final out is recorded.
In 2014 the two seniors will have every opportunity to do just that for their South Broward team. Following the graduation of five hurlers from a year ago, the Bulldogs enter the season with less depth than normal on the hill. Fortunately for them, they return the two guys who are capable of shouldering the bulk of the workload…[Read More]
St. Thomas Aquinas



2013 Record: 19-7
Manager: Troy Cameron
Coaching Staff: Mike Rodriguez, Tim McNab, Scott Masucco, Ed Waters
Key Returners: Christian Demby, Kevin Balfour, Gary Mattis, Teddy Meissner, Grant Black, Ross Thibeault, Hunter Schoenfield, Rafael Amanau, Carter White
Newcomers to watch: Jujuan Harris, Jordan Spicer, Nick Marchese
Team strengths: Pitching
All the pieces seem to be in place.
Looking to build off a 2013 campaign that ended in the state semifinals, St. Thomas Aquinas seems to have all the answers for the personnel that they lost. Players and coaches are hungry and focused, and everyone has the same drive to go after the school's third state title…[Read More]