St. Thomas Leads The Pack In 7A-15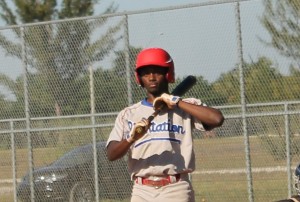 Last season thoroughly proved how tough it is to win in the playoffs. First, South Broward upset Nova in the semifinals, and then Hollywood Hills went eleven strong innings against top-seeded St. Thomas Aquinas before ultimately falling 2-1. In both cases teams that had won both meetings during the regular season found out just how hard it was to do that again when the stakes were raised.
"That Hills team played an 11-inning game and they played their butts off," former Spartans Manager Charlie Cardinale said. "They played about as perfect as a game as possible, and that just doesn't happen in baseball. But you know what, it can happen at any time."
This is exactly what the teams are hoping for. With St. Thomas Aquinas a clear favorite, the rest of the squads will need to embrace a bit of the underdog mentality. As with any district scenario where guys know each other so well, once they take the field nobody feels like an underdog and anyone has a chance to win.
For an upstart Plantation team, it is the Spartans that seem to have their number. Every time they played it was a battle and it made them a better team playing games like those. Now the Colonels feel they can compete with the teams in their district, and start to make a run at the big dogs they will have to beat if they hope to make it to the title game.
"It's a different feel around here," Plantation Manager Manny Aguilar said. "These guys are hungry and they want it more. That is our current motivation. That's definitely the ultimate goal is get past the first round, beat them and go after Nova or St. Thomas the way Hollywood Hills did. Hopefully we can go for that district title."
That upset scenario might be a bit tougher for South Broward and Hollywood Hills, who are both under new Managers and who have very young teams. Nova also brings back a younger group than normal, but the combination of discipline and coaching should work to keep them in the mix.
The Raiders have large aspirations that eventually aim towards the state tournament. They understand that taking care of business in the district is a great way to make that road more manageable. Sometimes the best way to handle having a target on your back is to embrace it and challenge them to beat you.

Hollywood Hills
2014 Record: 7-16
Manager: Thomas Marante
Coaching Staff: Anthony Johns, Chris Baldwin
Key Returners: Stephen Richards, Aril Hernandez, Erik Calderon, Rafael Alvarez
Team strengths: Speed
The win and loss record did not reflect all of the positive things that the Hollywood Hills baseball team was able to accomplish last season. The Spartans went 7-16 and earned a spot in the regional quarterfinals, where they lost in the second round. Hollywood Hills proved this new wave of Spartans is ready to stake a claim by winning a district game and then playing a thrilling extra-inning battle with St. Thomas Aquinas…[Keep Reading]

Nova
2014 Record: 18-4
Manager: Pat McQuaid
Coaching Staff: Steve Alfonso, Brian Luebkert, Kyle Tabora, Tony Simone
Key Returners: Vince Coletti, Austin Davis, James Spatafora, Marcos Villanueva, Eric Merante, Shane Rowe, Jose Oliva, Hendry Silva, Javier Lopez, Edwin Pichardo
Newcomers: Scott Shaw
Team strengths: Defense
It can be a tough test to wait your turn to play. At Nova sometimes really talented and ready players still have to wait and play behind a senior or other veteran. Eventually their time will come, and they will get their chance to be one of the main guys on the roster. It is part of this tradition that helps to maintain the standard of Titans baseball…[Keep Reading]

Plantation
2014 Record: 5-15
Manager: Manny Aguilar
Coaching Staff: David Cardeatey
Key Returners: Jonathan Coval, Tyler Price, Jeremy Bishop, Connor Jones, Sam Gonzalez, Orlando Fallas, Jack Shanholtz, Juan Pinzon
Team strengths: Pitching, Defense
They want to play baseball here at Plantation now. When Colonels Manager Manny Aguilar first took over the program less than a year ago, the team was on its fourth manager in a year and was also coming off a challenging two-win season. Baseball had changed, and it was up to the guys left standing to help change it back. Heading into the 2015 season there is an entirely new aura around the team, and there is excitement for baseball again…[Keep Reading]

South Broward
2014 Record: 10-14
Manager: Charlie Cardinale
Coaching Staff: Clint Tommie, Joe Failla, Phil Chin, George Swift
Key Returners: Chris Cortello, Bryan Luzon, Evan Lopez, Stephen Fondeur, John Stewart
Newcomers: Jacob Ayala, Dylan Harbison, Sal Zaremba
Team strengths: Speed
Senior Chris Cortello admits that everything is new this season. The Bulldogs veteran is one of few holdovers from last year's team, and the club also welcomed a new Manager this season in veteran skipper Charlie Cardinale. It is a totally different feeling at Len Koch Field this year, but the guys have been quick to get used to it. They like their new Manager and they appreciate that he is teaching them how to win the right way and have the right attitude…[Keep Reading]

St. Thomas Aquinas
2014 Record: 18-7
Manager: Troy Cameron
Coaching Staff: Scott Massuco, Ed Waters, Mike Rodriguez, Tim McNab, John Hackett
Key Returners: Gary Mattis, Alex Dickinson, Wesley Spano, Nick Marchese, Jordan Spicer, Carter White, Juwaun Harris, Grant Laue, Eddie Angelbello, Will Kelleher
Newcomers: Johnny Leone
Team strengths: Pitching
The chemistry on the St. Thomas baseball team could not be better. The program knows how important that can be for success, as it can look back to the great team chemistry it enjoyed two years ago when the team went to the state tournament. Chemistry is a huge component in that, and this group is heading in that same direction this season. The way these guys work together could just make all the difference…[Keep Reading]