It's A Three Team Race In 7A-14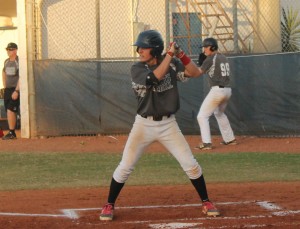 With three teams equally capable of winning the district, the chase is on for the number one seed. Northeast, Monarch and Fort Lauderdale all understand that earning the district's top seed brings an excellent chance to make the district championship and regional playoffs.
New to this public-school district is Northeast alum Dave Hollingsworth, who is now at the helm of his alma mater. Hollingsworth can still remember the intensity that came with district games when he was a player, how guys knew every tendency about their fellow opponents. Games were fiery and fun. Hollingsworth previously served on staff for Fort Lauderdale Manager Terry Portice, and Monarch is the Canes rival, so there will be no shortage of storylines running during district play.
"If you are a fan of baseball and you live in East Broward, we encourage you to come to these district games and come watch some old-school intense baseball," Hollingsworth said. "They are going to be intense and it is going to be loud."
Portice jokes that nobody ever talks about their district and none of them overpower anybody, but yet nobody begs to play any of them either. It is always extremely competitive and Portice expects the same again this year. The Flying L's emerged with the district title last year, edging Monarch 1-0 in the championship game. Portice expects it could come down to another close finale.
"I think it's going to be competitive and extremely fun," Portice said. "That's the way it should be is to go out and battle and have some fun and go after it. I like being the returning district champion and I'd love to be the defending district champion next year too. We're working towards that goal."
Monarch gives the Flying L's credit for the win last season, while knowing it has kept the team working hard ever since. The two sides split the regular season meetings, and Fort Lauderdale earned the top seed by winning a coin flip. Now the Knights are focused on not letting it come down to a coin toss this time around.
"Fort Lauderdale and Northeast are two good teams and whenever they play they always fight for those extra runs and to do whatever they can to push that extra run across," Monarch's CJ Debosque said. "We just have to be prepared not to give them extra outs. Our defense is probably one of our strongest areas on our team, so if we don't make a lot of mental errors then I think we have a good shot of winning the championship."

Fort Lauderdale
2014 Record: 12-10-1
Manager: Terry Portice
Coaching Staff: Dale Geisler, Bill Prescott, Tony Curry
Key Returners: Reese Blankenship, Daniel Silva, Hassan Westbrook, Ty Kublickis, Trevor Jones
Team strengths: Defense
Longtime Fort Lauderdale Manager Terry Portice cannot help but feel pride and appreciation at what his team accomplished last season. Coming together at the right time to play a great baseball game when it mattered the most, the team won the district championship last year with a thrilling 1-0 victory over Monarch. It is the program's third district title, and as a result the current club that now dons the Flying L's jersey has a chance to go out and defend this crown…[Keep Reading]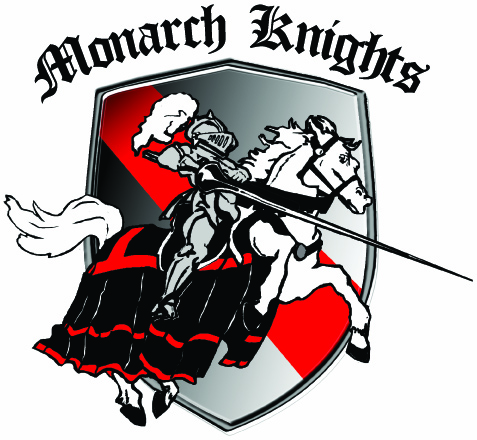 Monarch
2014 Record: 15-8
Manager: Joe Franco
Coaching Staff: Mike Collins, Frankii Bernazard, Randy Withers
Key Returners: Joey Gerber, Joey Hennessey, Jonathan Benastad, CJ Debosque, Joey Rugare
Newcomers: Manny Rojas, James Buckley, Brett Beuchert, Dylan Davidson
Team strengths: Defense
When Joe Franco first took over the Monarch baseball program nine years ago, he inherited a young organization that was still finding its identity. The team had never posted a winning record and its short existence, and it was a program still very much in its infancy. But little by little over the years since the Knights Manager has been able to put his stamp on things. That stamp includes district titles and trips to the regional playoffs, but it has also meant a team GPA that is well over 3.0 on average…[Keep Reading]

Northeast
2014 Record: 5-14
Manager: Dave Hollingsworth
Coaching Staff: Larry Kashdin, Alex Nonamaker, Larry Price
Key Returners: Isaiah Blackwell, Matt Underhill, Tyler Slanker, Vasesh Swaruup, Robert Robinson, Aaron Cooper, Jon Jarboe, Macklin Harper
Newcomers: Nico Rendina, Ben Lewis, Isaiah Hamilton, Kevin Cabrera, Zach Duncan, Brandon Granding
Team strengths: Pitching, Defense
Dave Hollingsworth could not be happier about his new position as the Manager of the Northeast baseball team. The Hurricanes alumni is a local guy who grew up in Oakland Park, and for him growing up back then meant coming to Northeast baseball games and rooting for his local team. As an 11-year old boy Hollingsworth could not wait until he got to high school, because he knew one day he would have that chance too…[Keep Reading]
*Ely also in district. Report unavailable.